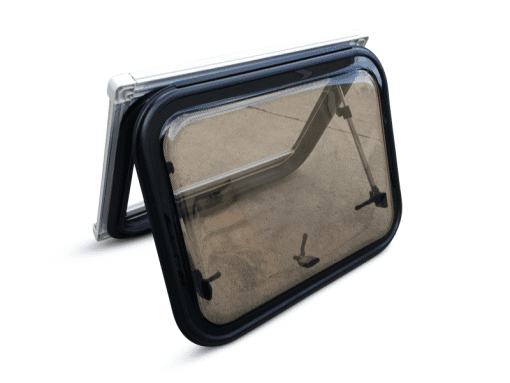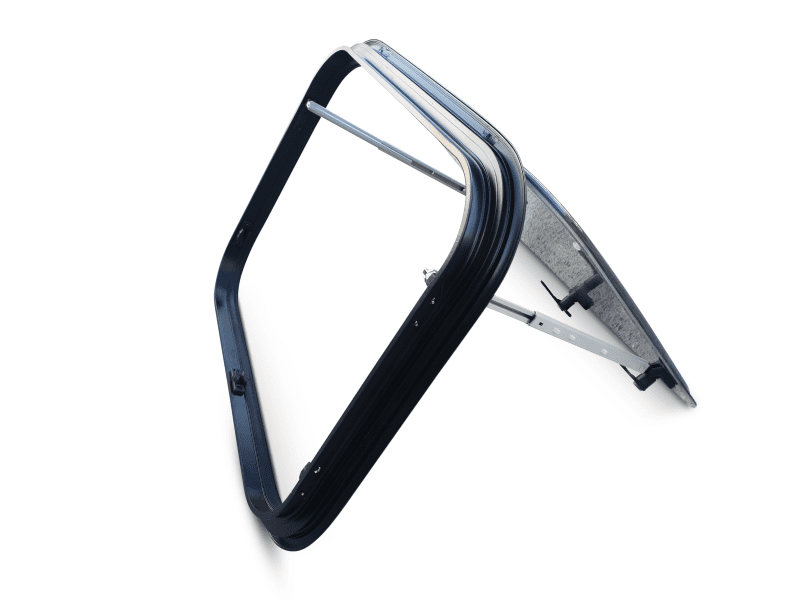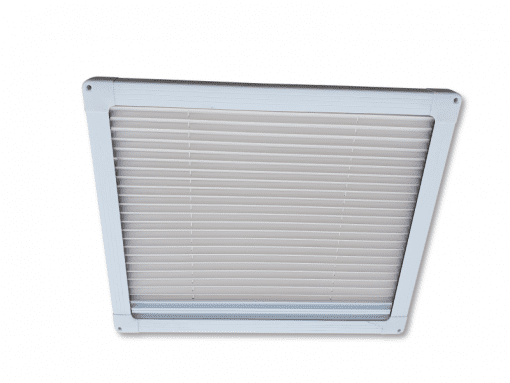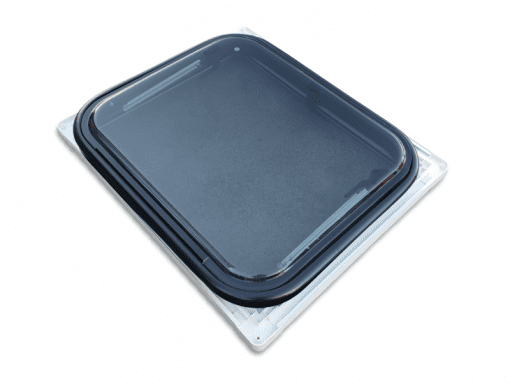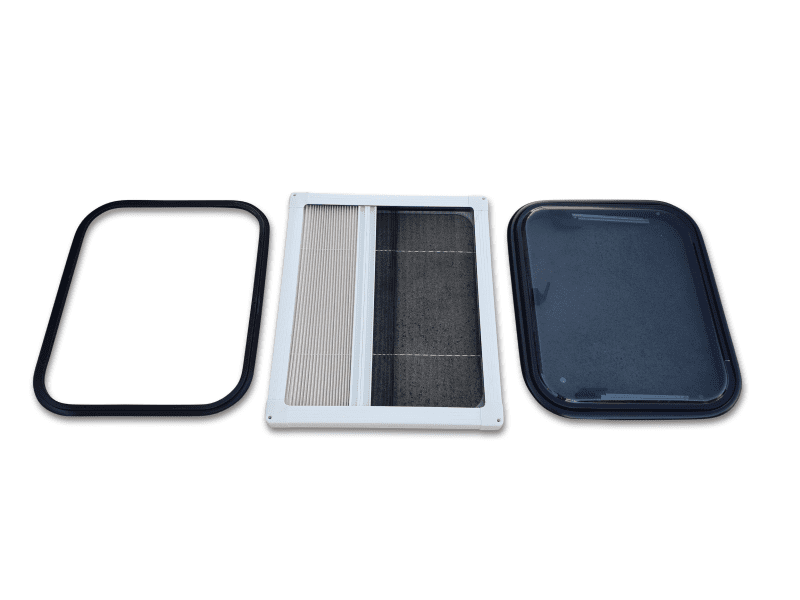 Do you need replacement
pushout windows
for your caravan?
AJ Plastics domed pushout windows allow you to enjoy natural light and breezes inside your caravan while keeping bugs, flies, mossies and direct UV light out. They are easy to install and are available in a variety of different sizes (we can also customise these windows to your exact specifications). There are five standard sizes available:
650mm x 550mm

750mm x 550mm

850mm x 550mm

950mm x 550mm

1050mm x 650mm
Features of AJ Plastics
pushout windows
These caravan windows include a domed window made from tinted acrylic, telescopic arms to suspend the window open, and both a fly and privacy screen. The cool feature of these windows is that they have a privacy screen that pulls down in front of the flyscreen from the top of the window. This means that you can let the light in through the fly screen or pull the privacy screen down partly or fully to prevent anyone looking into your caravan.
The fly screen can also be pulled down so that you can pass your hand through the window. So you could have any combination of these features in operation at any one time! You can have the privacy screen three quarters of the way down and the flyscreen completely withdrawn if there's no mossies or insects around. You can also have the privacy screen and flyscreen both 100% withdrawn, so that the window is completely open. 
Pushout windows
come in three pieces
Exterior double glazed window with locking cleats. To open the window you release the locking cleats and then push the window outwards. A pushout and catch mechanism allows you to push the window out to the desired expanse and the window remains locked in that position. To close the window, you push the window out further and then pull it towards you, manually locking the cleats when it's in the fully closed position.

The internal clamping frame is screwed into the framing of the caravan wall. It's the same colour (black) as the framing of the

pushout windows

.

The interior trim is white with white interior fixings so that the screws are hidden, finishing your window off nicely inside your caravan. 
Benefits of AJ Plastics
pushout windows
Our windows are made from high quality acrylic so that they resist scratches and last a long time. They are easy to install, so you can either do this installation yourself or ask your caravan servicing company to do it for you. The telescopic arms make these windows easy to open and close and the locking cleats make sure that your caravan is secure at all times. The combination of a flyscreen and a separate privacy screen makes these caravan windows very versatile, giving you plenty of options during the day or night. Whilst our pushout windows come in a range of standard sizes, we can also custom make any size windows you need for your caravan.  
If you need more information about our caravan windows, whether fixed, pushout or sliding, don't hesitate to give us a call on 07 3262 2384, pop into our store in Albion or shoot us an email.